I got a package this week - yes, yes, I know, I am just like a child!! Small things thrill me!!!! But in truth, this was NO SMALL THING!!!
Tracy sent me a beautiful necklace
- one just like she sells and gives part of the money to adoptive families. She is just a blessing to us - and this is just another sample of that!
Here
are some great pics of the necklace she sent me - and I've already worn it and received so many compliments - I just love it - it's so unique and means a lot to me!
Another tidbit - I have been told by people that read my blog, that they had no idea I was doing blog designs - so I better put a plug in for my fundraising business to help with our next adoption!!! Click on the advertisement to go and learn more and to go see some of my fun creations!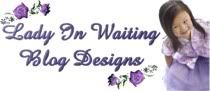 So those are my tidbits - hope you all have a great weekend!!! No family news here except we have been healthy for 3 days now!!! We'll take it - after Influenza A AND the stomach flu - we are ready to be healthy!!!!